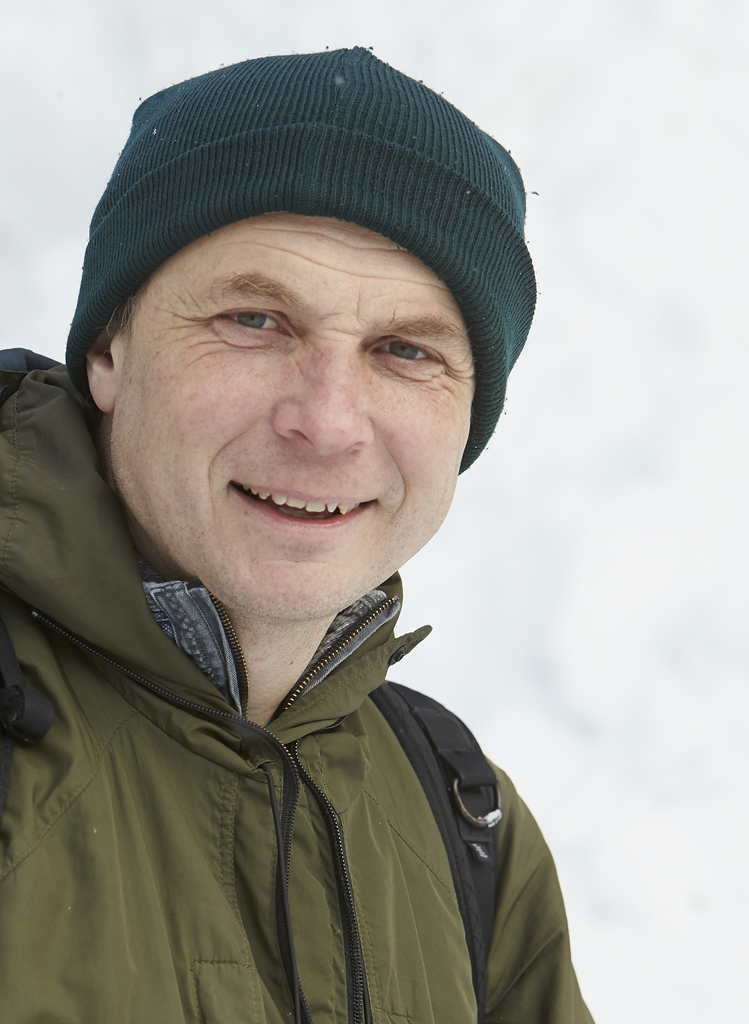 I am fortunate enough to have the best job in the world, that of a professional wildlife and nature photographer.  The natural world has always been among my greatest interests and passions and I purchased my first camera at the age of 15 after washing a great many cars! To be able to finally turn these hobbies, interests, and a second-income source as they progressed, into the full-time work it has provided me for nearly 20 years now, was a dream realised.
I am based in the small market-town of Newport in beautiful county of Shropshire and my work is regularly published in an array of books and journals such as BBC Wildlife, Natures Home, The Shropshire Magazine and Wild Planet Photo Magazine among many others.  I have long-standing contracts with the RSPB's Image Library and FLPA for my stock image sales as well.
I also run the leading wildlife photography holiday and workshop business called Natures Images with fellow professional Danny Green, a programme that gives me the opportunity to share my passion and hopefully knowledge for this fantastic photographic genre in a responsible and enthusiastic manner.
I've not been a participator at all in the photographic competition world in the last 10 or so years – principally due to time and other focuses – but lockdown and the pandemic allowed more of the former and I entered Bird Photographer of the Year in 2021 with a couple of Highly Commended successes. A few years back when I seemed to have more of it, I had enjoyed category successes in the British Wildlife Photography Awards over a number of it's early years, including winning the first Wildlife on Video category they ran, and was also overall winner of Outdoor Photographer of the year back in 2011.
I have had a number of books published in the last few years.
My most recent project was in October 2021 when Wild Islands: the Nature of the Falklands was published, a collaborative project in association with Falklands Conservation.  It was a project almost a decade in the making in terms of building a portfolio I was happy sufficiently reflected the islands and their wildlife and is full of images I kept out of the public domain for all that time, as well as my insight into just what makes this place so special, some stories behind the images themselves and some advice on how to make the most out of any visit you may make there yourself. You can buy copies from me direct on this website here.
Wild Shropshire was also a collaborative project with Shropshire Wildlife Trust in celebration of their 50th Anniversary in 2012, and it was both a privilege and a pleasure to work with them in it's production. Although virtually sold out now it is still possible to find a few copies in local bookshops or contact me. 
Staying with the local theme I was keen to build on revealing much of the wildlife that could be found in my home county by presenting it's landscapes from a different perspective – the air.  The result is A Most Rare Vision: Shropshire From The Air, published in September 2014 and full details of which can be found on Merlin Unwin, the publisher's, website.
The Secret Lives of Puffins was a collaborative project with writer Dominic Couzens- a friend since school days when we learned our birdwatching skills together and who has become a highly successful nature journalist and author. Photographed over many summers and at many colonies across northern Europe it was a labour of love with one of my favourite species.  For the Sunday Times to list it in their top 5 Nature Books of 2013 was a real privilege too – full details of this book can be found at Bloomsbury, the publisher's website as well.
Photographing Birds – Art and Techniques looks to not only share a wide selection of my images but provide some advice and ideas for aspiring bird photographers.  I have tried to provide a blend of technical, creative and practical insights alongside some pointers on how to develop the equally essential mindset and outlook required to achieve more consistent and improved images in this fascinating arena: full details of this book can be found at Crowood, the publisher's, website including an e-edition! It can also be purchased for popular brands of e-reader on their own platforms as well.
I always have more publishing projects in the pipeline and you can also read more of my writings in the Latest News pages of this site as well.
If you want to be kept updated with any of these future projects, as well as receive occasional tips, insights and hopefully just an interesting read too, then please sign up for my very occasional newsletter through the link at the bottom of the page: it's fully GDPR compliant!