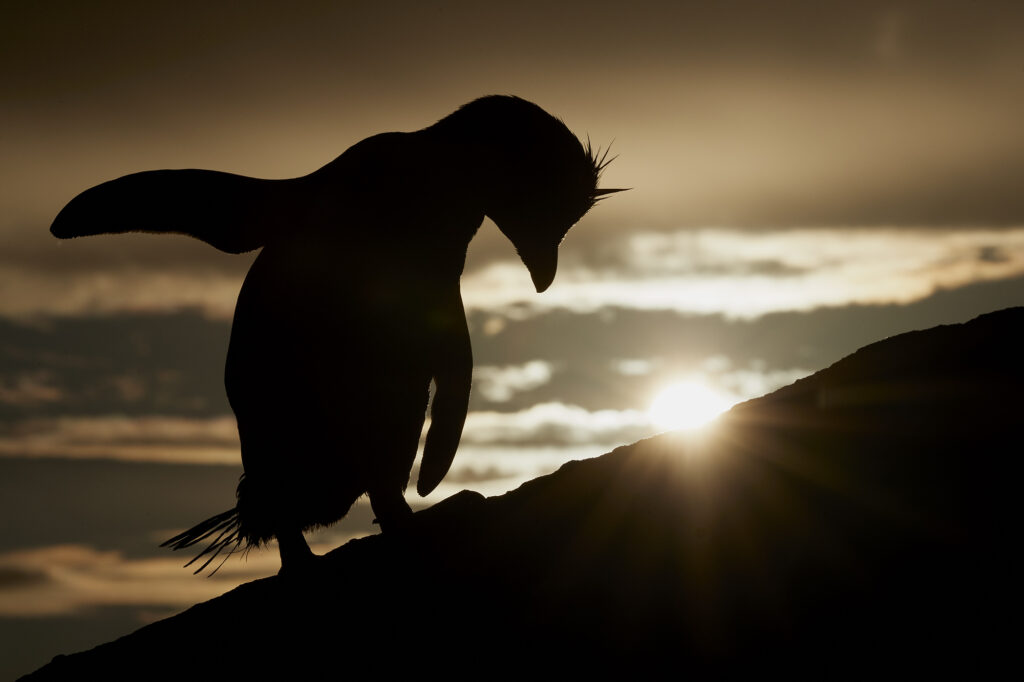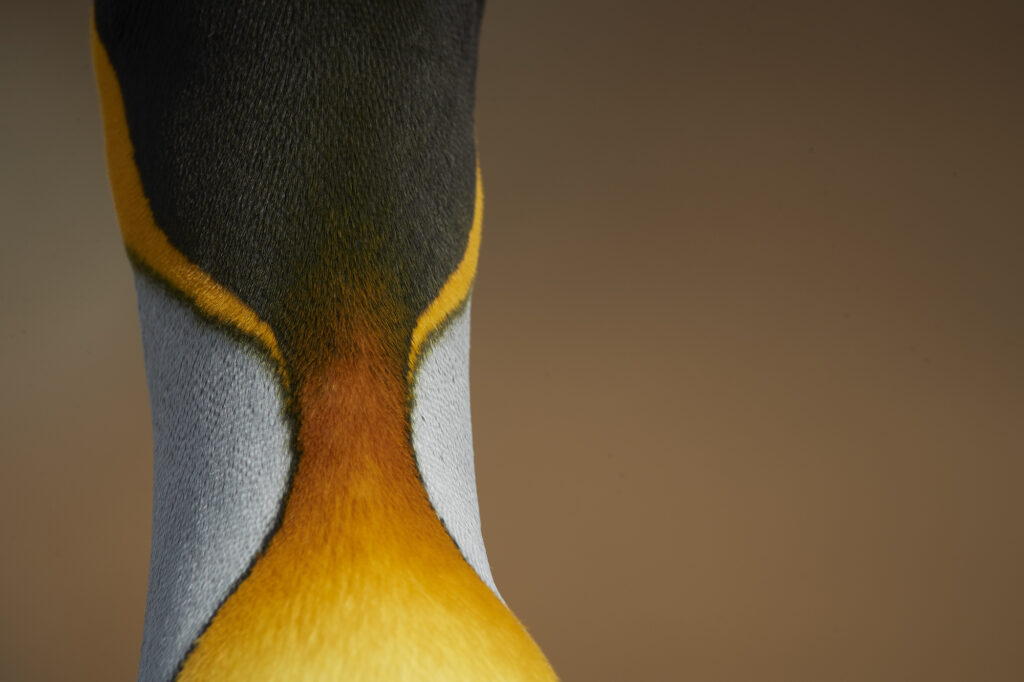 I've actually got two images to highlight here this month as although I haven't been a participator in the world of photography competitions for a decade or so now (this has been down to a combination of shortage of time and other focuses/priorities on my part) the pandemic and lockdown changed that late last year and so I entered the Bird Photographer of the Year competition for the very first time as it happens.  I was pleasantly surprised to achieve two Highly Commended awards – there were over 22,000 entrants this year apparently too!  Both were taken in my beloved Falklands with the first in the Portraits category called a Nod to the Setting Sun, one of a a number of highlights of a truly magical evening at a Rockhopper colony and the latter, A King's Necklace, a reminder of just how beautiful the light can be late at the very end of the day at a King Penguin rookery.
There will be more exciting news about the Falklands in the next couple of weeks so do sign up to my Newsletter if you're new to my website, and as for competitions, well maybe I need to find a way to change my priorities: only time will tell!
I've been a professional wildlife photographer from my home base in Shropshire, UK, for the last 20 or so years now and still consider it the best job in the world having turned what was my hobby into my job at that point in life. This 2021 update of my personal website was only possible through the time that the pandemic created for me and it's been good to get a bigger percentage of my work all together in one place at last: now to get stuck into the massive back catalogue and keep it going!
Natures Images is one of the largest wildlife photography tour operators in Europe and I have co-owned and run this business since it started back in 2008. We have a full and varied programme of short breaks, longer holidays and one-day workshops across the UK, Europe and the rest of the world, and you can find more details about both of them here.
It's been a privilege to work photographically in as much of the world as I have been able to,  and the galleries on this website are a small selection of some of my favourite images that I have taken throughout this journey.
There are an array of different collections of images behind each of these sample images so do take time to browse and hopefully enjoy.
All the images are available as limited edition prints as well. 
I enjoy writing about my photography and have done so for many years for an array of publications including Practical Photography, Outdoor Photography, Photography Monthly and am a regular contributor to Wild Planet Photo Magazine. I also enjoy sharing images, thoughts and experiences on here too, and now that I have finally updated this site after many years of being needed, will be looking to do so regularly again so do check in to see the latest news and stories, the most recent of which you will find below.
You can also sign up to my new occasional newsletter through the link in the footer of every page.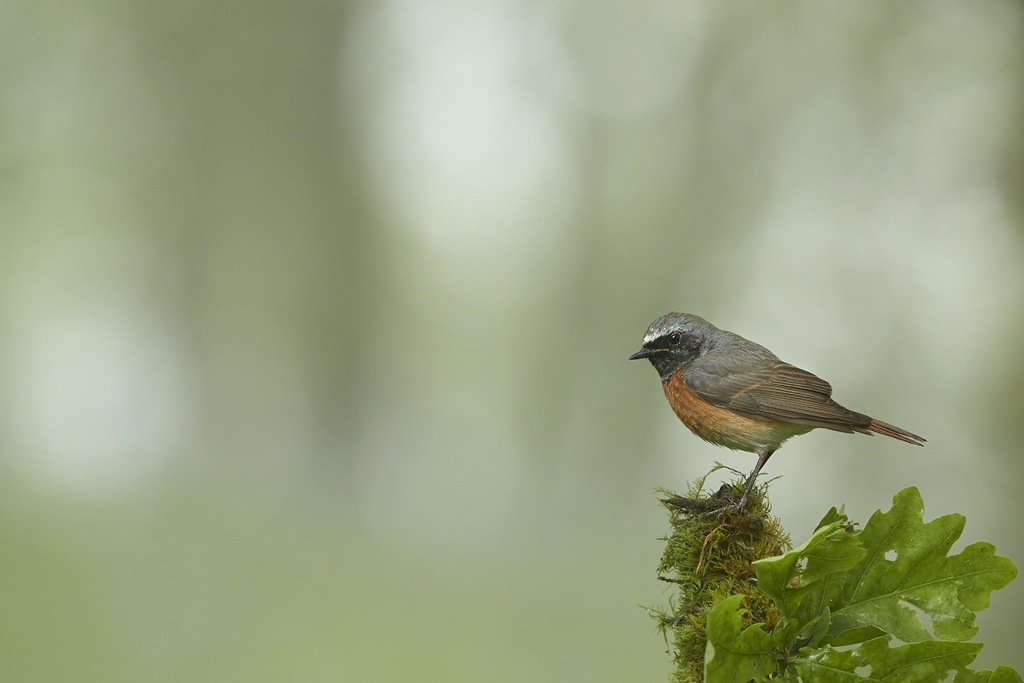 There is something special about the woodlands of the UK and especially in spring when their freshness and vibrancy in terms of emerging plant life, the intense greens of fresh foliage on the
Read More »
Like most photographers, I love sharing my work, talking about my travels and photography as well as passing on some of my experience too.  I have an array of audio visual presentations for camera clubs natural history or RSPB  group meetings, and online webinar or conference events. Details of my up and coming schedule as well as the presentations themselves can be found here.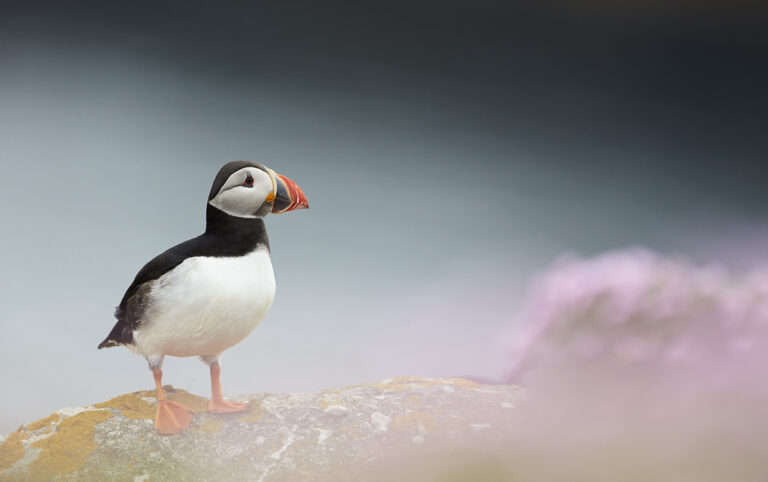 I work with and for an array of different organisations in terms of guiding, marketing my images and writing features including the following key affiliates…